Cloud Data Storage - Its Trends In Future
Published 27 June 2022
Cloud Storage is a platform that allows you to store your data, files, and documents virtually or remotely hosted by third parties that you can later access either through a public or private network connection. Whatever data you transfer to store virtually, becomes the responsibility of the third-party provider. The provider hosts secure, maintenance and ensures that you have access to the data whenever you need it.

Cloud data storage provides so many benefits, from greater accessibility to data backups. It is very cost-effective, and it provides elasticity meaning you can scale up the capacity as your data volume increases and can dial down when needed.

Cloud storage has large numbers of data servers to ensure the constant availability of data, thus if any server fails or requires maintenance then the user can use the other services available to transfer their data.

Types of Cloud Storage -  Cloud storage is a virtual hard drive, it has made it possible for everyone to store their data virtually and access it from anywhere whenever needed. Cloud storage is a versatile system that allows storing data as word documents, files, and in the form of video to access the cloud to process complex data and run applications. To decide which cloud storage is the best to use as per the requirement, let's have a look at the different types of cloud storage.

1.  Private Cloud Storage - This cloud storage is also called enterprise cloud storage. This cloud runs on the organization's private network and is protected by one firewall.  Companies can store their expensive and large data on this cloud and can scale up or dial down easily according to their need. The major advantage of storing data on private cloud storage is that it provides full control to its owner. The only drawback is that maintaining private cloud storage is its cost of maintenance.

2. Public Cloud Storage - Public Cloud Storage is maintained or hosted by a different service provider. It can easily be accessed online by the users and anyone else who is authorized by the host. It has very fewer opportunities for customizing the security field because of the different service providers, the major public cloud storage providers are Google Cloud, Amazon Web Cloud, and IBM Cloud. It's very reliable, affordable, and has zero maintenance cloud storage. Small and mid-size companies can use this to store their data.

3. Hybrid Cloud Storage - As its name suggests hybrid cloud storage is the combination of both public and private cloud storage. It allows users to store their data with the security of a private cloud and access or process it with the effect of a public cloud. Its security can easily be customized by the users. With the quality of both private cloud and public cloud, it is very affordable, user friendly, and has security features. Hybrid cloud storage is used by large, small, and mid-size companies.

4. Community Cloud Storage - It is a variation of cloud storage, it provides solutions to specific communities. It provides security to users, so their private data can be secured, it also offers specific tools and features to meet the requirements of the community. This is affordable and easily scalable, it is a great option for health, finance, and legal companies who have strict compliance.


Trends in Cloud Storage -
1. Kubernetes Facilitating Blockchain -   Blockchain is a revolutionary technology and an open source, it provides a shared digital ledger that records accurate transaction data of two companies in a private or public network. It helps organizations to maintain their records accurately without being dependent on any centralized authority. It lets companies deploy and upgrade and maintain containerized infrastructure.

2. Serverless Functions - Serverless cloud is also known as function - as - a - services (FAAS), it is a cloud computing model in which a provider manages the allocation of computer resources to meet the demand from running applications. Serverless Cloud uses a combination of our [CLI](https://www.serverless.com/cloud/docs/cli), [SDK (Serverless Development Kit)](https://www.serverless.com/cloud/docs/apps), and [Cloud Dashboard](https://www.serverless.com/cloud/docs/dashboard) to easily build, deploy, and monitor your applications.

3. Growth in Cloud Gaming and AR/VR - In the coming years, we would be witnessing a huge outbreak in cloud gaming. Google's Stadia and Amazon Luna will shape the future of cloud gaming.  The advancement of AR/Vr gaming has made the AR/VR headset (oculus)  more accessible.
The cloud-based AR/VR also helps in areas such as data visualization, product designing, etc. Cloud gaming is expected to grow exponentially in the coming years due to new models and hardware availability.

4. AI in Cloud Gaming - In the next coming years, AI analytics will improve services, predict consumer behavior, and design monetization models. AI is also being applied to the development of novel game control systems. Technology companies will explore new ways to implement AI for Big Data processing, improving business functions and output. A study by IBM states that 65% of businesses agree that AI is critical for business success and strategy.

5. Security and Compliance - Every company and client is more concerned about their IT security and data compliance. Cloud providers are responding by offering security features and certifications to their users. This has created a huge demand for Secure Access Service Edge and Cloud-based disaster recovery practices.
Secure Access Services Edge - It is a cloud security-based architecture that allows companies to manage and control access and connectivity to their applications.  SASE is an approach to IT security that permits organizations to swiftly undertake new cloud services and assure that their systems are protected.
Cloud-based disaster recovery -\*\* Cloud-based disaster recovery uses cloud computing to help organizations to recover their data on an external cloud server. Business uses cloud-based disaster recovery for critical servers and applications like massive databases and ERP systems. It is cost and efficiency.


Conclusion - Cloud storage gives better security policy, It has been predicted by the [Gartner](https://www.gartner.com/en/newsroom/press-releases/2021-11-10-gartner-says-cloud-will-be-the-centerpiece-of-new-digital-experiences)  

By 2025, 85% of enterprises will adopt the cloud storage principle. Cloud Storage helps to keep secure the important data of organizational as well as the personal and individual level data. Anyone can access their data whenever they want and it also provides data backup in case of data loss. Cloud computing makes other technology even faster, lighter and accessible for a customer. So without any doubt, cloud storage will be the future in terms of securing and storing personal and organizational data.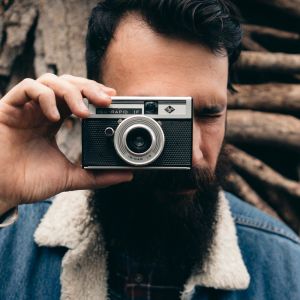 ---