Game Devlopment
Published 28 June 2022
The Game Development Industry has evolved in a few decades into a billion-dollar industry that can easily outperform the movie industry in terms of gross revenue. The Gaming industry gears up its pace exponentially during the pandemic.  By the end of the year, 2020 India had 400 million gamers, up from 2019, according to KPMG research.

As of now India has 556 million gamers and if we talk about countries India has the highest number of gamers after China. The Game Development industry is expected to increase by 32% between 2019-2024.

With the advancement of technology and introduction of metaverse , there will be few trends in coming years.

Future Trends of Game Development
The top Game Development trends -
1. eSports Gaming
2. AR/VR  Gaming
3. Cloud Gaming
4. 5G Gaming
5. The Metaverse  Gaming 

1. eSports - ESports gaming is continually rising, specifically from the past few years eSports has shown great growth. eSports is basically electric sports using video games, it often takes the form of organized, multiplayer video game competitions between professional players as an individual or as a team. Now eSports competitions are held globally, and many countries participate Internationally and domestically.  In India also, there are so many eSports organizations that have been founded and doing so well, according to reports India's eSports market's annual revenue has increased by 28% and it has been predicted that it will increase by ₹ 119 billion in 2022.eSports will impact Game Development.

2. AR/VR Gaming - AR/VR gaming will continue to show its realism and growth in 2022 and beyond. AR/VR will truly dominate the game industry in the future with its realistic experience. Game Developers will pursue realism, players will be able to live in the game.
Unity Virtual Reality Engine is an essential and widely used game development engine for VR headsets. Game developers use unity to create games. Photorealism is important for game developers unreal engine 4 is important to ensure the photorealism required in AR/VR.

3. Cloud Gaming - Cloud Gaming is a type of online gaming that runs video games on a remote server and streams them directly to a user's device. Cloud Gaming's market value was  $244 million in 2020 globally, and it is expected to reach $21,954 million by 2030, registering a CAGR of 57.2% from 2021 to 2030. Cloud gaming systems are affordable solutions for both consumers and game makers.

4. 5G Gaming - The 5G is expected to bring a breakthrough innovation in the game development industry. 5G will play a crucial role in the streaming of games, the console quality streaming of games will be possible with 5G. Players will be able to play games any time, smartphones will be capable of handling more games, and 5G will take gaming to an extreme level. 

5.  The Metaverse - The Metaverse setting new heights everyday. Now it is a mainstream technology and soon it will change the face of digital gaming. By creating immersive visual effects, metaverse can give a new 3D experience in the game. According to a new market research report published by Global Market Estimates, the Global Metaverse in Gaming Market is projected to grow from USD 36.81 billion in 2022 to USD 710.21 billion at a CAGR value of 38.2% from 2022 to 2027. Developing games in the metaverse will drive the industry to a trillion-dollar market.

Now if we see game development in the education sector, it has proven that game development brings new skills and challenges for the student. Game development requires a lot of practical exposure to coding, now the educational institute has started to consider game development as a subject that will help students to learn game development from their graduation stage.

If we speak about Game development in the technological industry and as a career option, many reports have shown that the gaming industry is one of the fastest growing industries in technology in the past few years, and it will continue to rise. New technologies and tools have been introduced to create gaming apps, as we have seen that there are so many categories in game development and with that game development opens so many options for a Game Developer. Game development surely requires specific skills and knowledge but working as a game developer is a most rewarding career.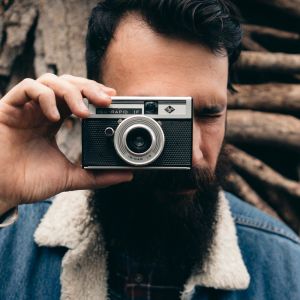 ---